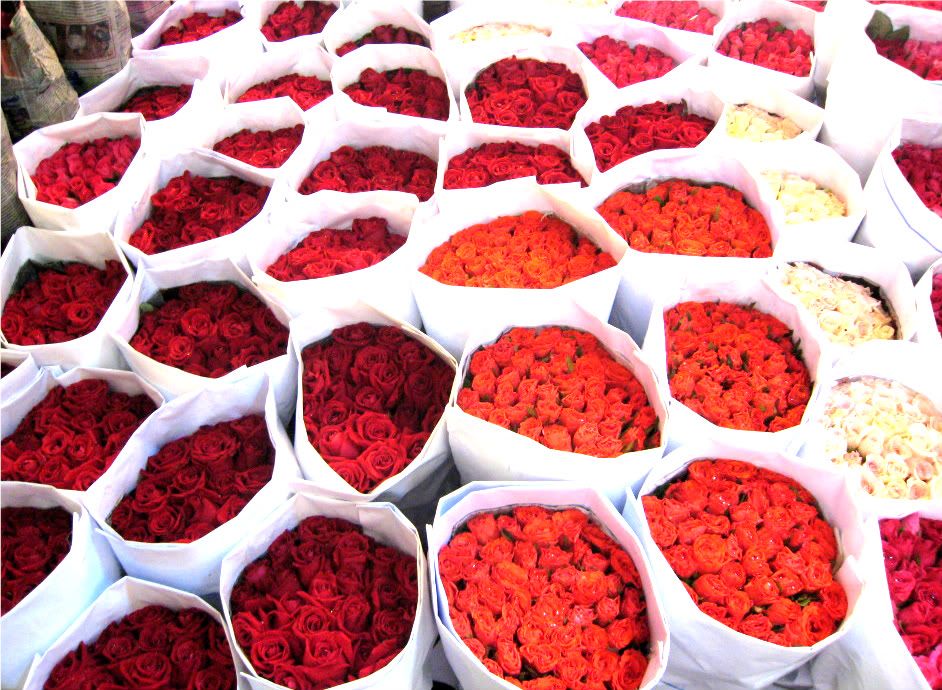 I went for a stroll in the Pak Khlong Flower Market last week. Located in the heart of Bangkok's Chinatown, it is the best place in town for all kinds of colorful, fresh flowers. And it's open ALL DAY. 24 hours. Everyday. Prices are easy on the wallet. And, I've never seen so many orchids in one place before.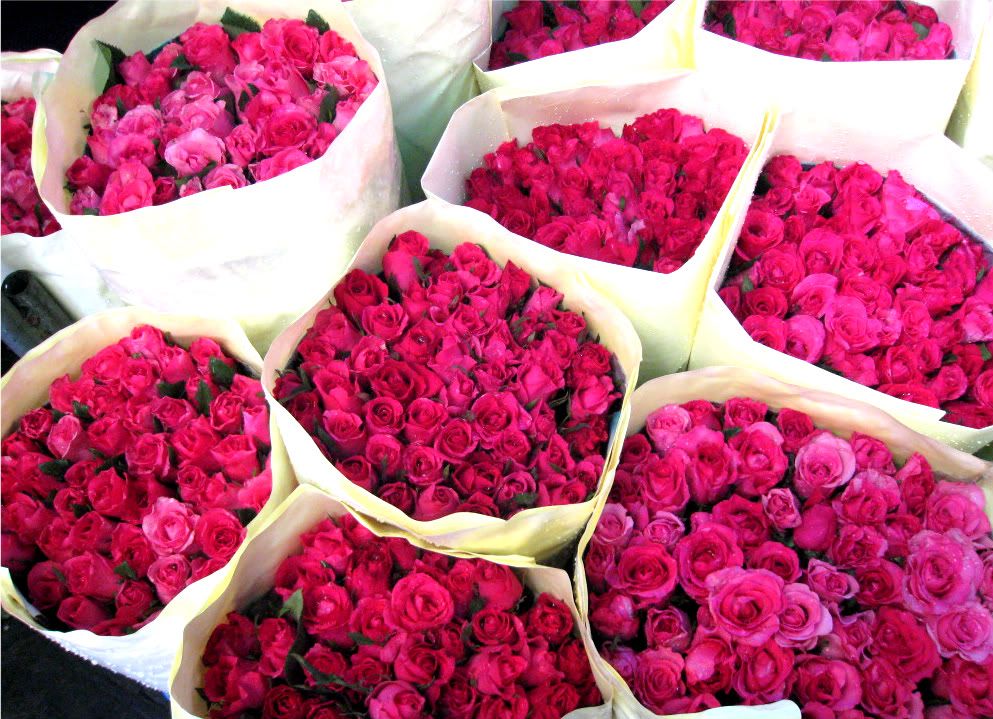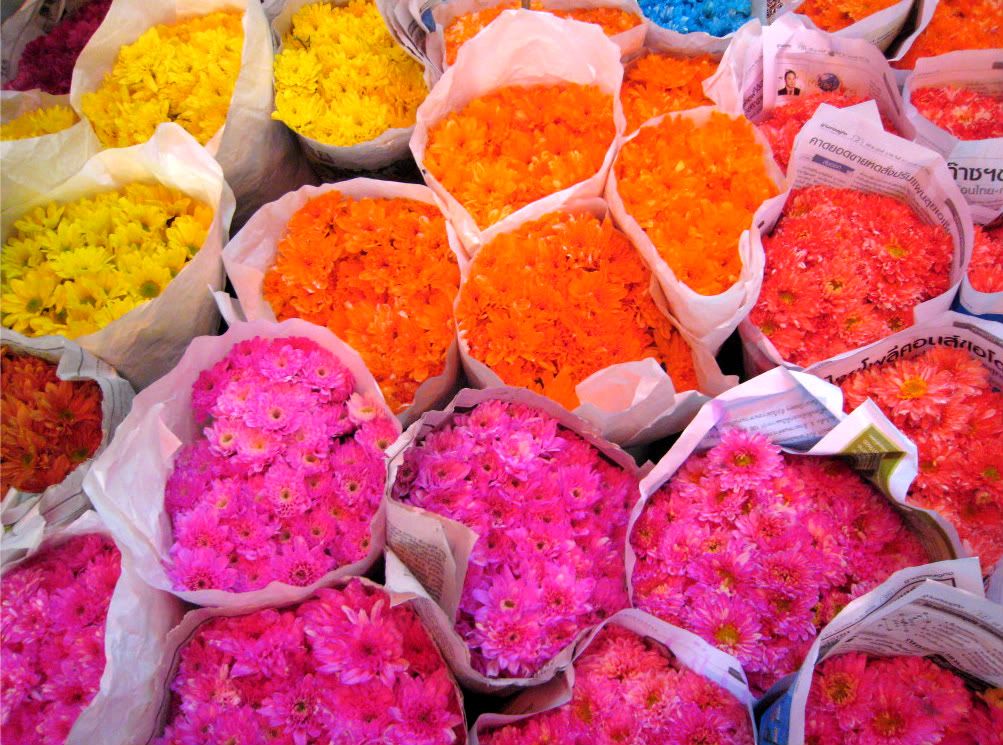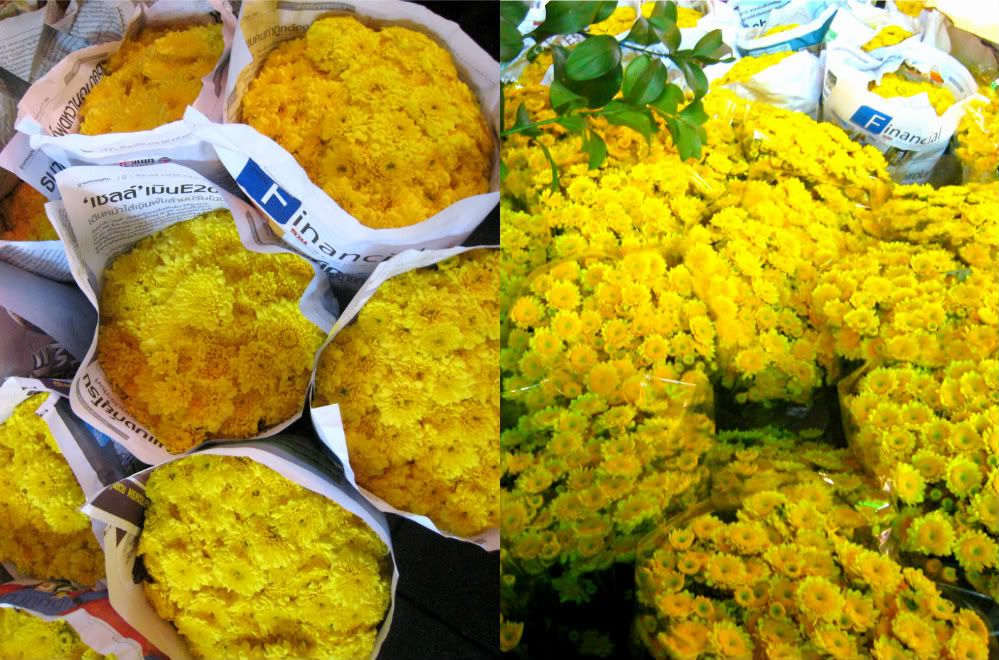 Bonus points in my heart: two original Piaggio Vespa scooters parked between the stalls. Looove.
A few minutes from the market, you can find a different kind of market in the Pahurat district, Little India. Textiles and all kinds of craft supplies, sold to individuals or wholesale. The ethnic color combinations are incredible. The stripe textiles shown below are 100% cotton!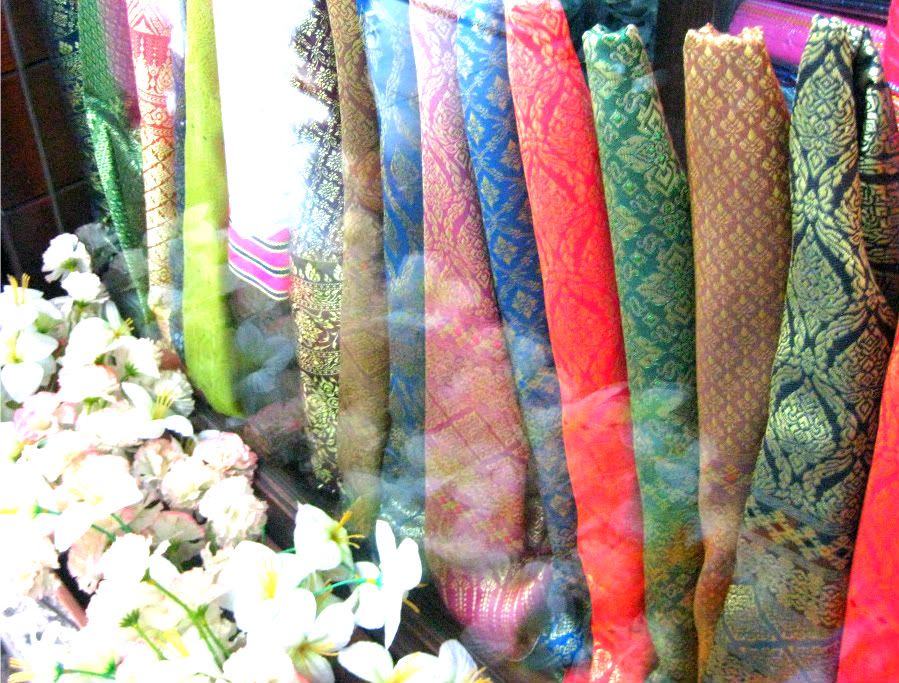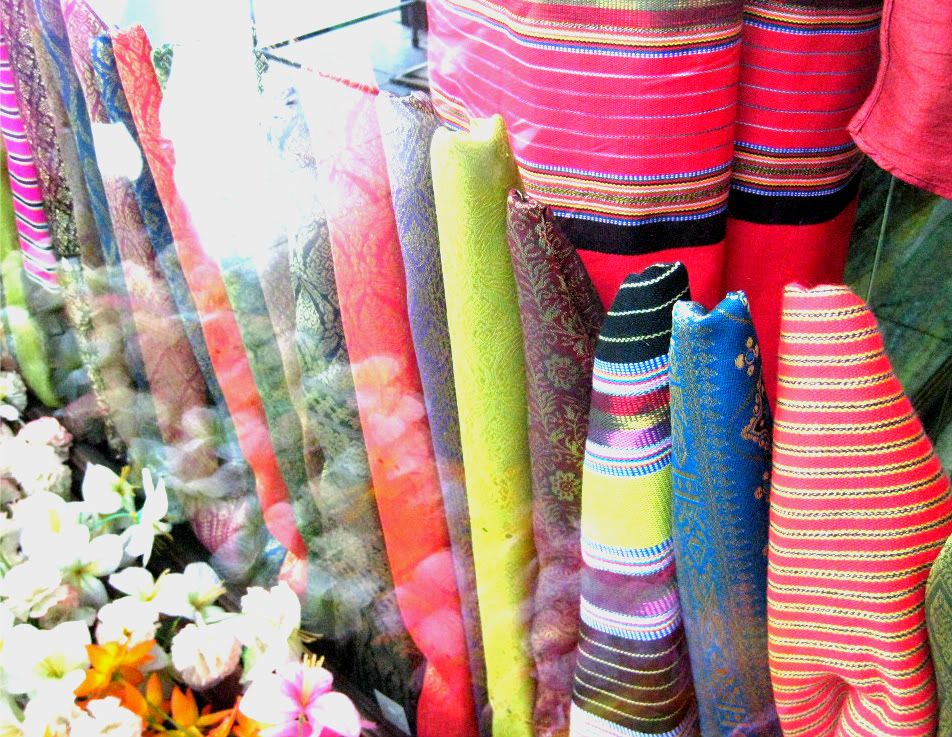 All photos by Dee & Duke.