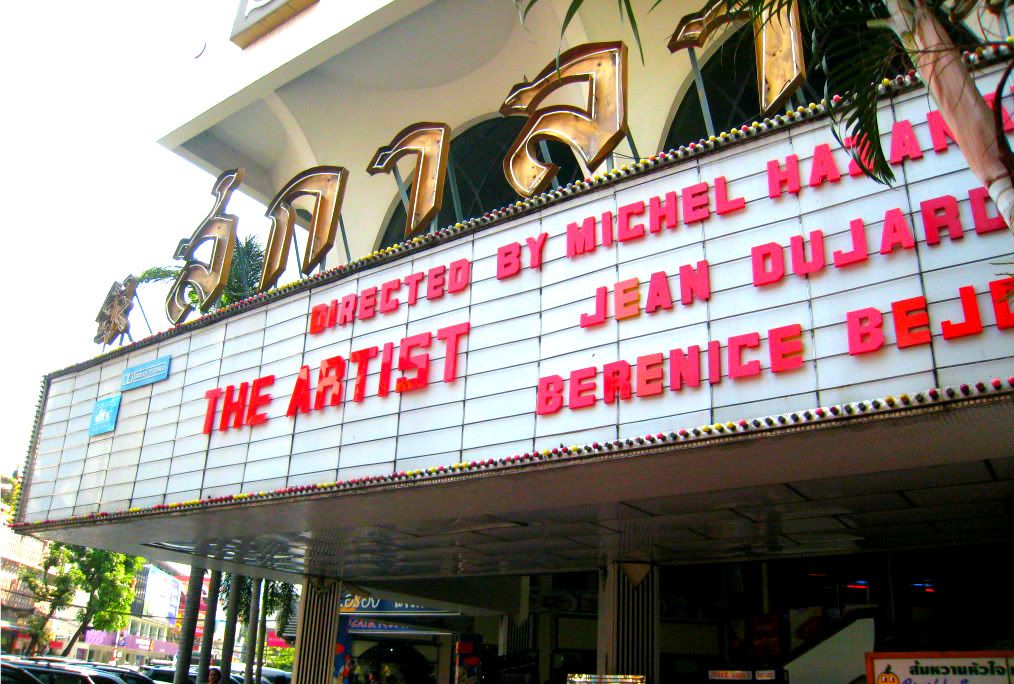 I don't know about you, but I adore the look of old-school cinema marquees. This one is a great example, seen in my neighborhood. Too bad it's a lost art. I'm just happy that it seems to still be in style here in Asia.
Have you seen "The Artist"? What did you think of it?
Photo by Dee & Duke.